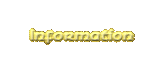 Their Story
In 1981, 6-year-old Adam Walsh was abducted in Florida. His desperate parents, John and Revé Walsh, came to Washington, DC, seeking help. Seeing different sites on their drive from the airport, Revé asked, "Where is the Children's Building?" The driver responded with a blank stare. There was no children's building, no help for searching parents, and no national response to the problem. This is the beginning...
The Walshes turned their anger into action. In 1984, John Walsh co-founded the private, nonprofit National Center for Missing & Exploited Children (NCMEC). NCMEC serves as a focal point in providing assistance to parents, children, law enforcement, schools, and the community in recovering missing children and raising public awareness about ways to help prevent child abduction, molestation, and sexual exploitation. NCMEC has worked on more than 73,000 cases of missing and exploited children, helped recover more than 48,000 children, and raised its recovery rate from 60 percent in the 1980s to 91 percent today, thereby gaining national and international recognition as "the" resource for missing and exploited children.
As the nation's resource center for child protection, NCMEC is a 501(c)(3) nonprofit organization. NCMEC spends 91 percent of its revenue directly on programs and services. NCMEC is proud of its A+, excellent, rating in the Winter 1997/98 American Institute of Philanthropy Charity Rating Guide which recommends charities based on percent of money spent on charitable purposes versus administrative expenses.
In 1989 NCMEC had a staff of 40. Today NCMEC has developed into a 125-person organization. Most work provided by NCMEC is conducted, developed, analyzed, and completed on-site at its headquarters utilizing state-of-the-art technology, highly trained professionals, and committed staff, interns, and volunteers.