The Cassidy Fundraising Auction: Sponsored By This Site - An Auction By the Fans, For The Fans And To Benefit The National Center For Missing And Exploited Children
The Cassidy Clan: This Is About The WHOLE Family (Family History, Crests And Even A Gift Shop!)
Cassity/Cassidy Family Association: A Geneology Site
Long Island Railroad: More Cassidy Family History And Information
The History Of The Jones Brewery: The Brewery Owned By Ryan's Grandparents
Cassidy Friends: A Site For The Entire Cassidy Family
For All Cassidy Fans: Another Site For Fans Of The Family
General Discussion: Nancy's Board
Cassidy Family Tree: Your Guide To Who Was What To Whom And When
Maggie Violet Graphics: Wrenne's New Gallery Of Celebrity Drawings - Including Ryan!



David Cassidy's TV Tome Database Listing: Edited By Nancy McCoy-Hicks
David Cassidy's IMDb Listing
David Cassidy: The Official Site For Ryan's Brother
Octavia's David Cassidy Page
David Cassidy Fan Club Of Norway
David Cassidy Fan Site
Lisa's David Cassidy Site
KatieCassidy.Com:The Official Site For David's Daughter Katie Sponsored By Her Record Company
KatieCassidy.Org: Another Authorized Site For David's Daughter Katie



Shaun Cassidy's IMDb Listing
ShaunCassidy.Net
Valentine Val's Unofficial Shaun Cassidy Site
Shaunshine: A New Site By Sherry
Shaun Cassidy Fan Site Of Norway
A Shaun Cassidy Site: Dedicated to His Career Behind the Camera
Hardy Detective Agency: A Wonderful Site Dedicated To All Incarnations Of The Hardy Boys
The Unofficial Hardy Boys/Nancy Drew Mysteries Site



Patrick Cassidy's TV Tome Database Listing: Edited By Michele Montour (Temporarily)
Patrick Cassidy's IMDb Listing
Patrick Cassidy: Andrea's Site For Ryan's Brother
Patrick Cassidy Bulletin Board
Patrick's Listing at Broadway.Com



Shirley Jones' TV Tome Database Listing
Shirley Jones' IMDb Listing
The Official Shirley Jones Site
Unofficial Shirley Jones Site
Reel Jewels Site For Shirley JOnes



Jack Cassidy's TV Tome Database Listing: Edited By Michele Montour
Jack Cassidy's IMDb Listing
Official Jack Cassidy Tribute Site: A Work In Progress By Nancy McCoy-Hicks And Michele
Jack Cassidy: Bio And Stats



The Facts Of Life Experience
Julie's Nancy McKeon Page
Mackenzie Frenzy
Facts Of Life Home Page: Articles And Episode Guide
Facts Of Life


Celebrities Fans: A Comprehensive Database of Celebrity Addresses

The Humble Webmaster Page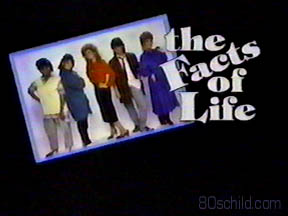 Vote For Us!
Click On The Box!